lo so, sono scomparsa completamente. questo inizio di vita del mio piccino è stato finora molto…diciamo tempestoso. ne scriverò qualcosa più in avanti perché ho fatto un po' di ricerche e ho scoperto qualcosa che potrebbe essere utile per altri genitori.
i know, i've completely disappeared. the beginning of my little darling's life has so far been…let's just say, complicated. i'll write more about that another time because i did some research and found out some things that could be useful for other parents.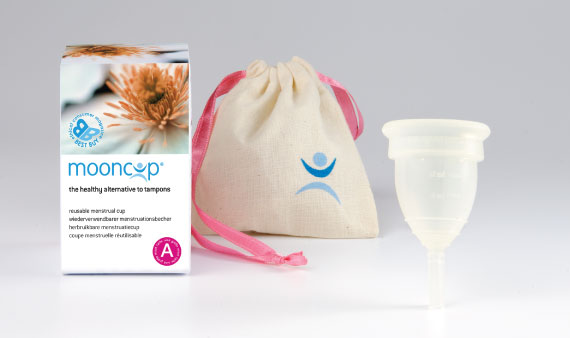 ma per ora quello di cui vorrei scrivere al volo è questo: mi è arrivato il newsletter di
La Bottega della Luna
(negozio online di tante cose per la mestruazione) con la notizia che Luciana Littizzetto ha parlato della
moon cup
su
Che Tempo Che Fa
. visto che normalmente mi piacciono tantissimo i suoi interventi, ero contentissima che aveva deciso di parlarne e farne pubblicità. ma quando l'ho visto, sono rimasta malissimo. l'ha preso in giro, dicendo che non poteva essere comoda come dicono le donne e che sicuramente è stato un uomo ad inventare un attrezzo del genere. e tante risate dal pubblico in studio. (chi lo vuole vedere lo può fare
qui
, dal 10° minuto.)
what i'd like to write about quickly now is this: i got the newsletter from
La Bottega della Luna
(on online store for all things menstruation-related) with the news that Luciana Littizzetto had talked about the
moon cup
on the show
Che Tempo Che Fa
. seeing as i normally really like her, i was happy that she'd decided to talk about it and give it a bit of publicity. but when i saw it, i was very disappointed. she made fun of it, saying that there was no way it could possibly be comfortable as women say and that it could only have been a man to have come up with such a contraption. and the audience in the studio laughed and applauded. (anyone who wants to see it, in italian obviously, can do so
here
, from the 10th minute.)
non ho mai usato personalmente la marca moon cup, ma uso la coppetta mestruale
diva cup
dal 2007 (e ci ho già scritto qualcosa
qui
). sono la stessa cosa, ma conosco anche tante donne che usano la marca moon cup e non ho MAI sentito dire da nessuna che è scomoda. anzi! non si sente proprio quando è inserta correttamente. ma la Littizzetto non l'ha mai usato, come faceva a saperlo?! la donna ha molta più libertà, costa molto di meno di prodotti usa e getta ed è ecologica. e poi, come dice la Bottega,
è stata una donna ad inventare la coppetta mestruale
.
i've never personally used the brand moon cup, but i've used the menstrual cup
diva cup
since 2007 (and i already wrote about it
here
). they're the same thing, but i also know lots of women who use the brand moon cup and i've NEVER heard anyone say it was uncomfortable. au contraire! you can't feel it at all when it's inserted correctly. but how could Littizzetto, who never used it, know that?! the woman has much more freedom, it costs much less than disposable products and it's environmentally friendly. and then, as the Bottega says,
it was a woman who invented the menstrual cup
.
volevo dire questa cosa perché mi dispiacerebbe tantissimo se ci sono donne che sentono parlare qualcuno che normalmente apprezzano in modo negativo su un prodotto fantastico e quindi decidono di non provarlo proprio. consiglio a TUTTE QUANTE la coppetta mestruale (e ce ne sono tantissime di marche, non solo quelle che ho menzionato io), che ti può cambiare la vita, come ha fatto a me e tante altre. sul serio, non esaggero!
i wanted to write this because it would be really sad if some women heard someone they normally agree with talk negatively about a fantastic product and therefore decided not to even try it out. i advise ALL WOMEN try out the menstrual cup (and there are loads of different brands, not just the ones i mentioned), which can change your life, as it did for me and many others. honestly, i'm not exaggerating!